WHAT AREAS ARE CLEANED DURING OUR WATER BLASTING CLEANING SERVICES?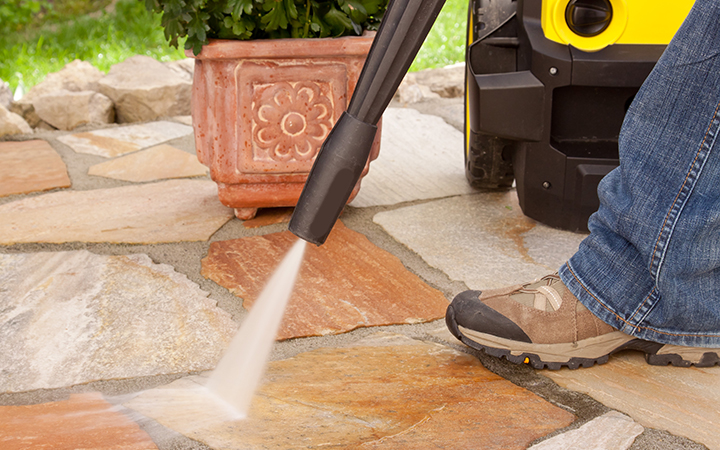 When cleaning a home, there are always some areas that are impossible to clean properly. No matter how hard you rub them or make use of chemicals and detergents, the dirt caked into them won't come off. For such hard-to-clean areas, there is a special kind of service known as water blasting or high pressure cleaning service. It utilizes a highly pressurized blast of water to clean the surfaces. The following are some of the areas that are cleaned using water blasting cleaning services.
Pavements
The pavements of the houses are some of the most difficult areas to clean. They have dirt and gravel set deep into them which cannot be cleaned using conventional cleaning techniques. Water blasting cleaning services can help in cleaning pavements in a matter of minutes. When the pressurized water stream hits the dirt and gravel, it loosens them and makes it easier to get the area cleaned. Dirt, stains and moulds that can't be removed conventionally can also be cleaned through water blasting cleaning.
Driveway
The driveway is another area which can only be cleaned thoroughly with water blasting cleaning services. Like the pavements, this area of the home also has a great amount of dirt and gravel, which is hard to remove. Since this is a high traffic area in the house and does not see much regular cleaning, it requires advanced cleaning techniques to rid it off the dirt it accumulates over time.
Concrete
Concrete is a building material that's used in walls and paths in the home. Because of its porous nature, it can hold dirt and grime which can't be removed easily. Water blasting cleaning can help in prying out the dirt. In addition to this, if there are any oil stains present on the concrete that you aren't able to remove, then water blasting cleaning is the solution for you.